39,702
Parents, Teachers, Support Staff
4,951
Police, Doctors, Judicial Personnel
4097
Counsellors, Social workers
We reach out to children and adult stakeholders across India, to address gender and sexuality with a special emphasis on child sexual abuse, through education, training, research, advocacy, and tangible support.
Laksha Makkala Surakshe Program
Enfold India's Laksha Makkala Surakshe Project aims to provide Personal Safety Education free of cost to 100,000 underprivileged children.
It costs us ₹200 to provide personal safety education and awareness to the child, and sensitize the adult caregivers and stakeholders who are responsible for children's wellbeing and safety.
₹ 10,000 will help us reach 50 children.
₹ 5,000 will help us reach 25 children.
₹ 2,000 will help us reach 10 children
Suvidha Project
Children with intellectual disabilities are at slightly greater risk of sexual abuse than disabled children in general, who in turn were at 3.14 times greater risk of experiencing sexual abuse than neuro-normative children.
The Suvidha kit is a one of its kind, interactive, easy to use teaching learning tool for children with intellectual developmental delay, as well as visual or auditory impairments. Since 2016, over 600 parents, teachers and trainers in 21 schools across India, have learnt how to talk to children with disabilities about personal safety, sexuality etiquette and reproductive care.
Under Rs. 5000, Enfold is able to manufacture and provide the Suvidha Kit to a child with intellectual disabilities, audio or visual impairment, as well as train their caregiver.
Please donate to support the creation of safe spaces for children with disabilities.
Rehabilitation and Reintegration
Enfold India's Rehabilitation and Reintegration Service is extended to the child and family that reports sexual abuse. Our Registered Support Persons assist and support affected children and their families pro bono.
Your donation will enable us to continue to support the child and family through the long and complex process of:
Interacting with the police to file a complaint and ensure a thorough investigation
Accompanying them for the medical examination
Engaging with the Public Prosecutor before and during the trial
Accessing care and protection from Child Welfare Committees
Accessing compensation under different government schemes
Providing extended mental health care for the child and family

Your donation will also enable the training and sensitization of stakeholders involved in One Stop Centers.

Please donate to help support children who have faced sexual violence and their families when they seek our support and assistance.
Prevention through Personal Safety Education
50% of abusers are persons known to the child or in a position of trust and responsibility. This can be prevented through Personal Safety Education
This 2007 study on Child Abuse by the Ministry of Women and Child Development also found that 53.22% of children interviewed reported having faced some form of sexual abuse. Easy access to the internet has further opened new avenues of exploitation of children.
Child Sexual Abuse can be prevented through Personal Safety Programs
Enfold India has been working towards addressing and preventing child sexual abuse across multiple platforms through age appropriate, value based Personal Safety Education programs that have been extensively researched and refined over 16 years. Children learn to recognize, resist and report sexual abuse to parents and teachers who have been sensitized to be supportive.
Get involved. Recommend Personal Safety education in schools and colleges. Train with Enfold to teach little children Personal Safety.
You can donate and raise funds for Enfold's Laksha Makkal Surakshe Project for the Personal Safety education of underprivileged children.
Demystifying Sexuality
A course on Human Sexuality and Personal Safety that will provide a scientific perspective on the Development of Human Sexuality, Sexual Diversity, Child and Teen Psychology and Child Sexual Abuse. It also provides insights into the evolution of gender bias, and how it perpetuates or can be countered.
With an understanding of the physiology of the reproductive system and gender psychology, the course is meant to provide clarity on issues related to sexuality and reproduction. It is geared towards helping you take informed decisions with regards to your health, emotional well being, and helping you get more comfortable with your sexuality and personal relationships.
Your interactions with children will also see a positive change and you will be able to have factual, value based and age appropriate conversations with them in a comfortable manner.
Community Education Initiatives
The silence that shrouds Child Sexual Abuse cannot be broken without a responsive community. The children cannot report abuse without being confident of their parent's and teacher's trust. The family cannot seek redressal without the appropriate law, a supportive police force and judiciary, and a through medico-legal examination of the targeted child
Measures have been taken to address the issue of Child Sexual Abuse. The Prevention of Child Sexual Offence Act 2013, the various State Child Protection Policies, the inclusion of Personal Safety and Gender Empowerment in text books for Government schools. A number of schools also include Personal Safety Education as part of the curriculum. Enfold has been actively involved in this process.
Much more needs to be done. The ongoing sensitisation and training programs for parents, teachers, police personnel, medical personnel, public prosecutors and other members of the judiciary, and Public Health Nurses, needs your support. You can train to ne a Personal Safety Educator, or arrange sensitization and training sessions for any of these stakeholders along with Enfold.
We find the programme very very useful because it kind of broke a lot of myths. Also, probably helped children clarify doubts they had in their minds. These workshops opened the minds of the teachers and they also realised that it was important for them to discuss it in class if there is an issue, rather than not answer the queries of the children.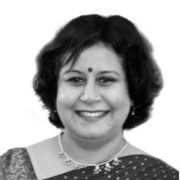 Deepa Sridhar
Principal, Sri Kumaran Children Home - CBSE
Its our responsibility to provide a secure environment for our children and understand the difference between unsafe and safe touch. As parents our role does not end in deciding what they want to study or what they want to do.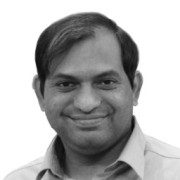 Sridhar Pabbisetty
CEO, Namma Bengaluru Foundation
Child molestation and sexual abuse is a serious societal malice today because unless we protect our children and give them a life they deserve, we will be destroying our society.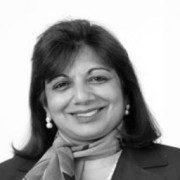 Kiran Mazumdar - Shaw
Chairperson & Managing Director, Biocon
There is a deep concern for child safety and there is a need for people to work on setting up child health and safety standards so that there will be a code by which it will be measured and a code by which they could follow and set in place processes so they reduce any adverse impact it will have on children.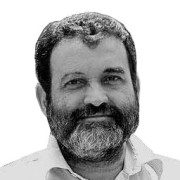 T V Mohandas Pai
Chairman, Manipal Global Group
Enfold has been consistently working with all these groups to ensure that children are safe from sexual Abuse. We have to break the silence to stop the violence and that is exactly what Enfold is doing.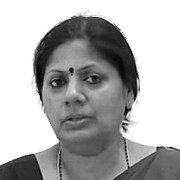 Suchitra Rao
Consultant, UNICEF and ILP