Enfold India was founded in November 2001 by Dr Sangeeta Saksena and Dr Shaibya Saldanha, who were both Associate Professors in the department of Obstetrics and Gynaecology at St John's Medical College, Bangalore. They were dismayed at the occurrence of preventable health problems in progressively younger age groups. Modern healthcare practices seemed to be oriented toward the curative aspects of health rather than the preventive. There being more sense in preventive and promotive health care, the two doctors left the medical college to devote their full time to improving adolescent and child health. They realized that most schools were not, in part for a lack of funds, providing adequate education about personal safety. They started conducting sessions on Adolescence and Human Sexuality from 2001, enfolding children in a safety net against child sexual abuse.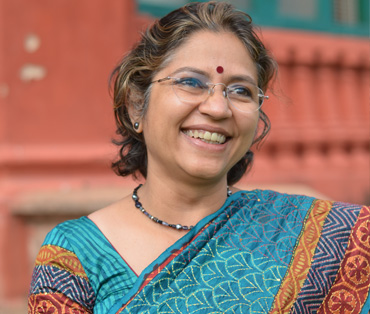 Dr. Sangeeta Saksena
Co-founder
Vision and Execution Mentoring
Dr Sangeeta Saksena is a gynaecologist, author, counsellor and activist. Along with Dr Saldanha, she cofounded Enfold Proactive Health Trust in 2001 to promote gender equity, sexuality and personal safety education with the aim of creating safer spaces and preventing sexual and gender based violence against children and adults. In 2016 she initiated the Suvidha Project to explore the topic with children and adults with disabilities. Dr Saksena has co – authored "On Track" series for school students, and other books on Life Skill and Personal Safety. She initiated and established PG Diploma and Certificate programs in the B Ed course at Christ University. Since 2020 she has lead a project aimed at building the capacity of teachers graduate and post graduate courses, medical and teaching personnel in gender, sexuality and personal safety education. Dr Saksena has advocated for and participated in developing policies with regards to the safety of women and children like the Karnataka State Child Protection Policy, besides working with the Govt. of Karnataka, Delhi and Telangana on these issues. Having acquired training in Restorative Justice based approaches in the US and in India, she offers training in keeping Restorative Circles.
Enfold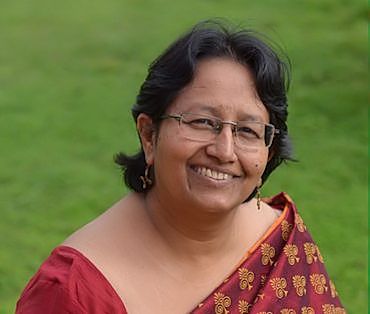 Dr. Shaibya Saldanha
Co-founder
Vision and Execution Chief Trainer for Police and Medical Personnels
Dr Shaibya Saldanha completed her MD in 1993 from Bombay University. She worked in Grant Medical College, Mumbai and then in St. John's Hospital, Bangalore for 7 years. Along with Dr Saksena, she co-founded Enfold Proactive health Trust in 2001. Appearing as an expert witness during the trial of a case of child sexual abuse, Dr Saldanha realized the lack for support available to the child victim and their caregivers as they navigated the lengthy and often confusing medico-legal system. In 2010, she underwent training on management of child sexual abuse and creation of child protection units in Philippines with support from ISPCAN and UNICEF. Later, she bagan offering this support in India and thus began Enfold's Support and Rehabilitation Team. The team successfully trained medical and police personnel, counsellors and social workers and in 2011 inaugurated the first Collaborative Child response Unit (CCRU) at the MS Ramaiah Memorial Hospital. Dr. Saldanha adapted the Sexual Assault Forensic Evidence (SAFE) Kit created by CEHAT to meet the present needs of the Medical facilities. She continues to share her time between her commitment to Enfold and her medical practice and engagement with the governement to promote maternal health.
Enfold
Abha Choudhuri
Trustee
Role: Vision and Guidance
Dilip Panicker
Trustee
Role: Support Fund Raising Management Advice
Dr. ST Ramesh
Trustee
Role: Vision and Guidance
Meena Sivaraman
Trustee
Role: Guidance Implementation Strategy