Enfold India was founded in November 2001 by Dr Sangeeta Saksena and Dr Shaibya Saldanha, who were both Associate Professors in the department of Obstetrics and Gynaecology at St John's Medical College, Bangalore. They were dismayed at the occurrence of preventable health problems in progressively younger age groups. Modern healthcare practices seemed to be oriented toward the curative aspects of health rather than the preventive. There being more sense in preventive and promotive health care, the two doctors left the medical college to devote their full time to improving adolescent and child health. They realized that most schools were not, in part for a lack of funds, providing adequate education about personal safety. They started conducting sessions on Adolescence and Human Sexuality from 2001, enfolding children in a safety net against child sexual abuse.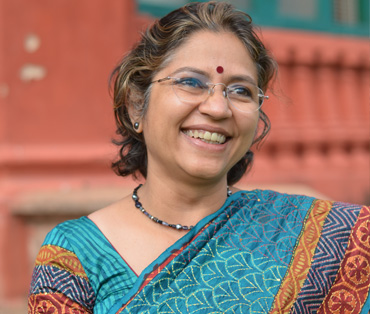 Dr Sangeeta Saksena
Founder
Enfold
Role
• Vision and Execution
• Mentoring
About
Dr Sangeeta left St John's Medical College as Associate Prof, Gynecology, to start Enfold with Dr Shaibya in 2001. She has over 30 years of medical experience and has completed courses on counselling and life skills. An avid reader of evolutionary psychology and anthropology, philosophy and neuroscience of behaviour, she continues to bring her learnings to classrooms and in her daily interactions. She conceptualized and initiated Post Graduate Diploma and Certificate courses in Christ University and Colleges in Bengaluru. She co- authored On Track – a series on Life Skills and Personal Safety for School children, complete with teachers' and parent's manuals published by Macmillan Pvt Ltd.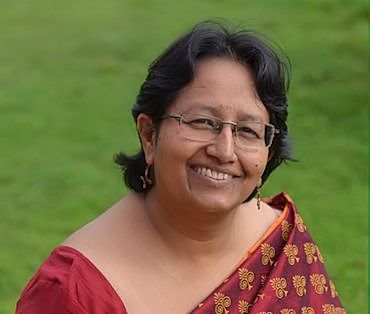 Dr Shaibya Saldanha
Founder
Enfold
Role
• Vision and Execution
• Chief Trainer for Police and Medical Personnels
About
Md (OBG) 1993 DGO (1992) Grant medical college and JJ gr of Hospital, Mumbai.
DNB (1995)
Assoc Prof, St. Johns Hospital, Bangalore till 2000
Diploma in Counseling skills, Child and adolescent counseling
Trainer for stakeholders (doctors, Police, lawyers, NGOs, Childline, judicial officers) in multidisciplinary approach to child sexual abuse management
Sexuality educator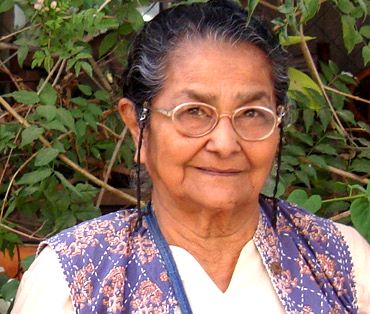 Ms Abha Choudhuri
Trustee
Enfold
About
Ms Abha Choudhuri is a graduate from Calcutta University with a BA honors in Geography. with Cartography 1961, and an LL.B University of Bombay 2003. She is a free-lance cartographer, and associate member of Society of Friends of Sassoon Hospital – assisting in adoption of orphaned or abandoned infants, Pune. She is a freelance editor for private publications like 'And the Bamboo Flowers in the Indian Forests' by Dr. Manorama Savur. She is also a life member of Maharashtra State Womens' Counci, worked at Asha Sadan Rescue Home for Girls 1989 to 1998, and a life member of Bombay Natural History Society.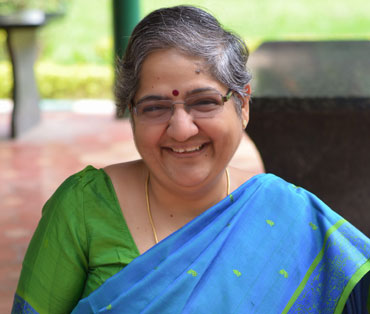 Ms Meena Sivaraman
Executive Trustee
Enfold
Role
Guidance and Implementation Strategy
About
Ms Meena Sivaraman, equipped with an M.Sc in Child Development from MS University, Baroda, has worked in the area of primary education for underprivileged children, and is on the expert panel of Parent Edge, a parenting magazine. She now runs several day care centers in Bangalore for companies like Infosys, Ness Technologies, HCL and Mind Tree.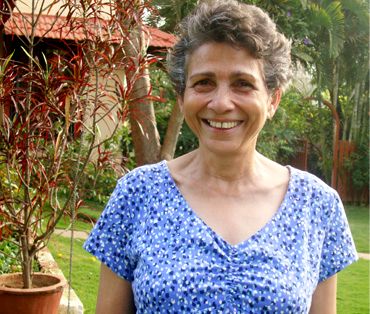 Josephine Chakrabarti
Trustee
Enfold
About
Ms. Josephine "Joy" Chakrabarti has over 30 years of experience in Brand and Marketing Communication, Soft Skill & Cross Cultural Training. She started her career with advertising agencies – Contact advertising & TBWA, and went on to be Brand & Marketing Communications Consultant for clients based in Pune & Bangalore. Her consultancy work in Bangalore included Soft Skills & Cross Cultural training for corporates & foreign study groups. She also serves as visiting faculty for various marketing programs at business schools located in Pune, Bangalore & Kerala.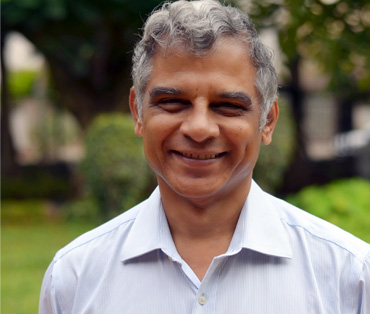 Dr S T Ramesh, IPS
Trustee
Enfold
About
Dr S T Ramesh is a retired Director General & Inspector General of Police, Karnataka state. In his time in office, he spearheaded the modernization program including computerization and software development for all of Karnataka police, as well as the introduction of several e-governance initiatives. He emphasized the importance of updating police training to incorporate Gender Sensitization & development of 'Work place policy for HIV.' He also presented several reforms to humanize prisons, which won high acclaim from the Supreme Court & Karnataka High Court, Government and NGOs.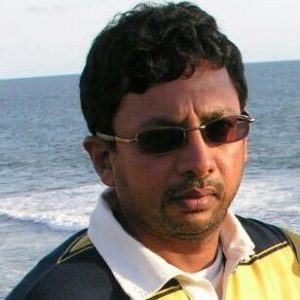 Dilip Panicker
Trustee
Enfold
Role
Support Fund Raising, Management Advice
About
After getting his Bachelor's degree in Electrical Engineering from the Indian Institute of Technology, Madras, Dilip began his career in 1984, as a member of the Technology team at Madras Computer Labs, and since then has gained over 30 years of experience in the software business spanning engineering, management and business development. Along with being a hands on engineer and entrepreneur, Dilip helps Enfold raise much needed funds.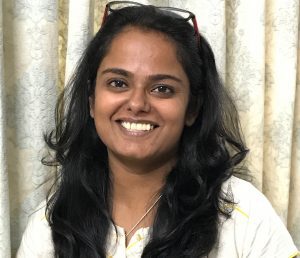 Neha S M
Head, Research and Curriculum Development
Enfold
Role
Facilitator, children and adult stakeholders
Curriculum Development
About
Neha works primarily as a facilitator, conducting sessions around life skills, sexuality education, gender sensitization, parenting and child sexual abuse awareness. She has conducted classes with over 20,000 students from Montessori to high school in her time at Enfold. Her role also involves working with corporates and community stakeholders, schools and colleges, to conduct workshops and certificate programs on life skills, reproductive health and personal safety. She is heavily involved in curriculum development, and is a member of the International Transactional Analysis Association, and The South Asian Association of Transactional Analysts. She has a diploma in Counseling Skills, Banjara Academy, Bangalore 2007.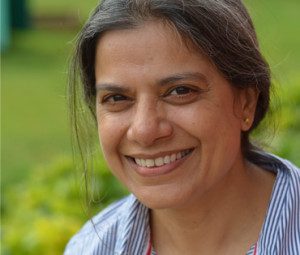 Manisha Choudhry
Senior Advisor and Faculty
Enfold
Role
Senior Facilitator & Faculty
About
Manisha has been with Enfold since the very beginning, an integral part of the organization's first ever batch of facilitators. She has conducted a multitude of sessions around personal safety and sexuality, and particularly loves working with adolescents. She is a trained coach in neurolinguistic programming, and also runs the peer education program at Christ College. She is a core contributor to Enfold's values and work, offering her expertise, advise and support whenever needed.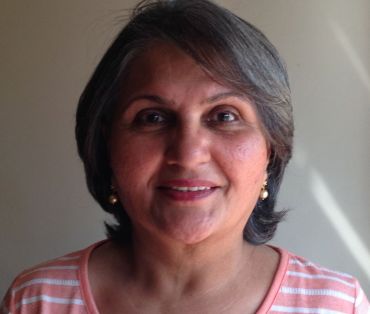 Bilquis Gangjee
Head, Planning & Collaboration
Enfold
Role
• Liasoning with Educational instituitions & Corporates for various programs that Enfold offers
• Create opportunities for growth
About
Bilquis comes with a private sector background of over 20 years in sales. She has the operating experience to turn strategy into results, while building credibility with key collaborators. Her endeavours support Enfold's mission & have a tangible impact on the community it serves.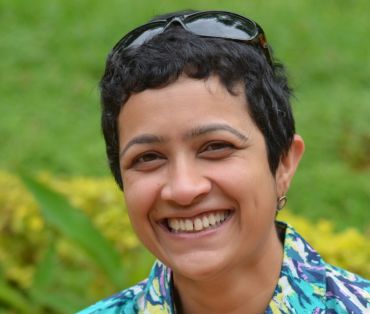 Kushi Kushalappa
Head, Policy and Community Integration
Enfold
Role
• Support to survivors and families of child sexual abuse
• Liaising with govt stakeholders
• Trainer -Legal rights around Child Sexual Abuse and Sexual Harassment to Government stakeholders
About
Kushi has over 10 years of couselling experience. She supports children and families who have reported abuse under POCSO Act since its inception. She has initiated collaborative relationships with government stakeholders and NGOs to further the cause and garner support to strength systems and processes under the POCSO Act. She is a facilitator, recognised by the Government of Karnataka,Telangana, Delhi and UNICEF India to conduct training sessions on POCSO. She is a panel member at BPAC, member of JJ state rules formulation team, member of drafting committee of Child Protection Policy Karnataka, IC member at various corporates.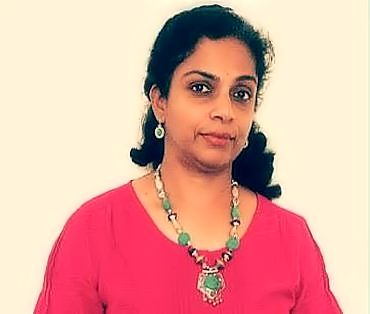 Suja Sukumaran
Senior Coordinator, Advocacy and Integration Support
Enfold
Role
Support person registered with CWC Bengaluru
Support to survivors and families of child sexual abuse
Support to child sexual abuse and POCSO related queries and concerns
About
Suja is a research scientist with Masters degrees in Molecular Biology and Botany, having worked in the Pharma Industry and IISc, with several publications, she quit her job to pursue other interests. Also ran as a Biology Lecturer; Science Olympiad coach for Middle School in California, and as Undergrad Teaching Assistant in Biology at the University of South Carolina. Explored being a Freelance news correspondent for for 6 years in the US. Decided to be a Court appointed Special Advocate (CASA volunteer) working with cases of Juvenile delinquents for 4 years, for the Org 'Voices for Children' in San Diego, US. Moonlighting as a writer with published short stories and fiction. Progressed to a certified Counsellor and Life Skills Trainer from Banjara Academy, having worked with children for several years now.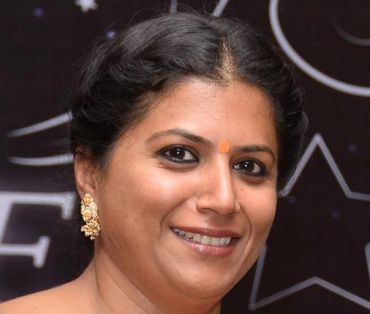 Ashika Shetty
Head, Program Development and Communication
Enfold
Role
· Coordination of Research
· Coordination of Content and Program Development
· Maintenance of communication channels through all media
· Exploration of new initiatives and new programmes
About
Ashika joined Enfold after spending years developing her skills and interests in working with children, and defending their right to participation with matters that affect their lives. As a teacher, an academic product developer, a research officer reviewing the POCSO bill and implementation of Juvenile Justice act, and a communications manager, she advocates for an inclusive education system that emphasizes agency for children to make their own decisions. She is a humanist who believes in equality of all gender and sexual orientation and represents Enfold in these initiations. She is also a member of the Child Welfare Committee in Bangalore Urban, a quasi judicial body appointed by the Government of Karnataka, under the Juvenile Justice Act whose responsibility is to pass orders with regard to rescue and rehabilitation of children who are in need of care and protection, keeping the best interest of the child in mind.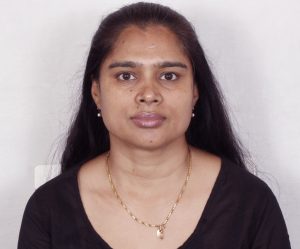 Geetha Nair
Head, Operations and HR
Enfold
Role
• Organization design
• Project Management
• Coordinating meetings, seminars, and workshops
About
A strategic professional with 21 years of experience in the areas of Global Mobility Management, Expatriate Management, Program Management, Travel & Immigration & Team Establishment, and Vendor Management. Her ability to successfully spearhead organizational initiatives and meet multiple goals has won her many accolades in her career. At Enfold, Geetha works with the founders on organization design, initiatives and talent assessment, and manages the the reporting process of donations and compilation of various reports. She handles the Finance team, and also helps in forming Internal Committee for Prevention of Sexual Harassment in the work place for various corporate companies with proposals, negotiations and finalisation.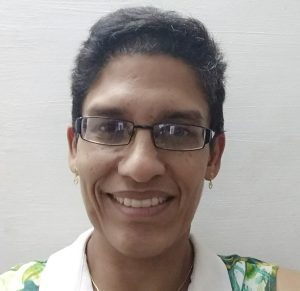 Smita Chimmanda
Consultant - Research and Content Development
Enfold
Role
Facilitator and Coordinator
Program and Curriculum Development
About
Smita has 16 Years of experience in learning and development, psychotherapy, life skills, and children's safety. She has worked across a variety of IT and ITES organizations including Infosys, IBM, Yahoo, Intuit & Concergys in managerial roles related to people development. She is currently working in the space of child and women safety, and has a private psychotherapy practice. Smita is associated with Enfold as a facilitator and resource person. She develops curriculums for various trainings and conducts workshops for parents, teachers and children, on topics related to child sexual abuse and prevention, self-esteem, personal safety, sexuality and responsible relationships. She anchors initiatives to reach out to a larger audience of youth and adults, to help create safe spaces for children and women.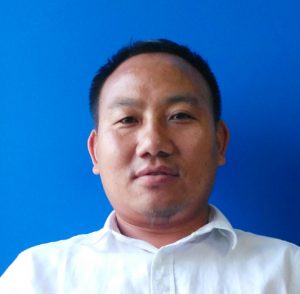 Hingba Joyson
Facilitator
Enfold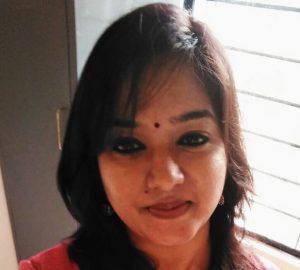 Priyadarshini
Project Coordinator
Enfold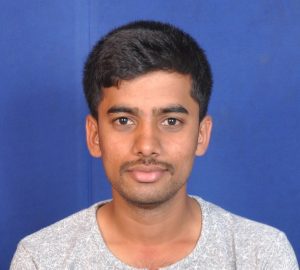 Babu KV
Coordinator, Community Support & Field Work
Enfold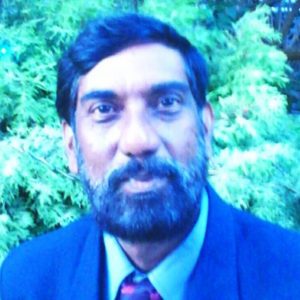 Joseph Dominick
Facilitator
Enfold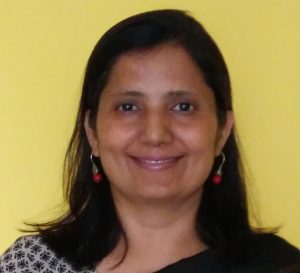 Rakhi
Facilitator
Enfold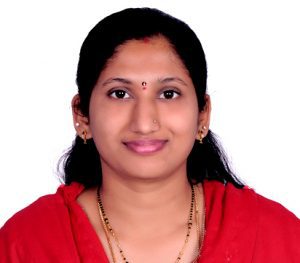 Bhavana
Accountant
Enfold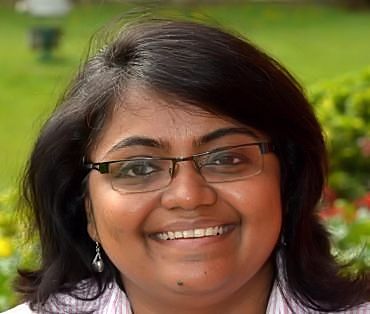 Radha Siddhanti
Faculty
Enfold